See what all the buzz is about!

Classic Bavarian Biers
Our classic Bavarian biers are brewed according to the 500-year-old Purity Law of 1516, called Reinheitsgebot, which ensures pure ingredients and impressive flavor in every sip. Our flagship biers, The Original, Hefeweizen, and Dunkel are available all year long, and each month we add a new seasonal bier to our menu that perfectly matches the season. Learn about our biers and their release dates here.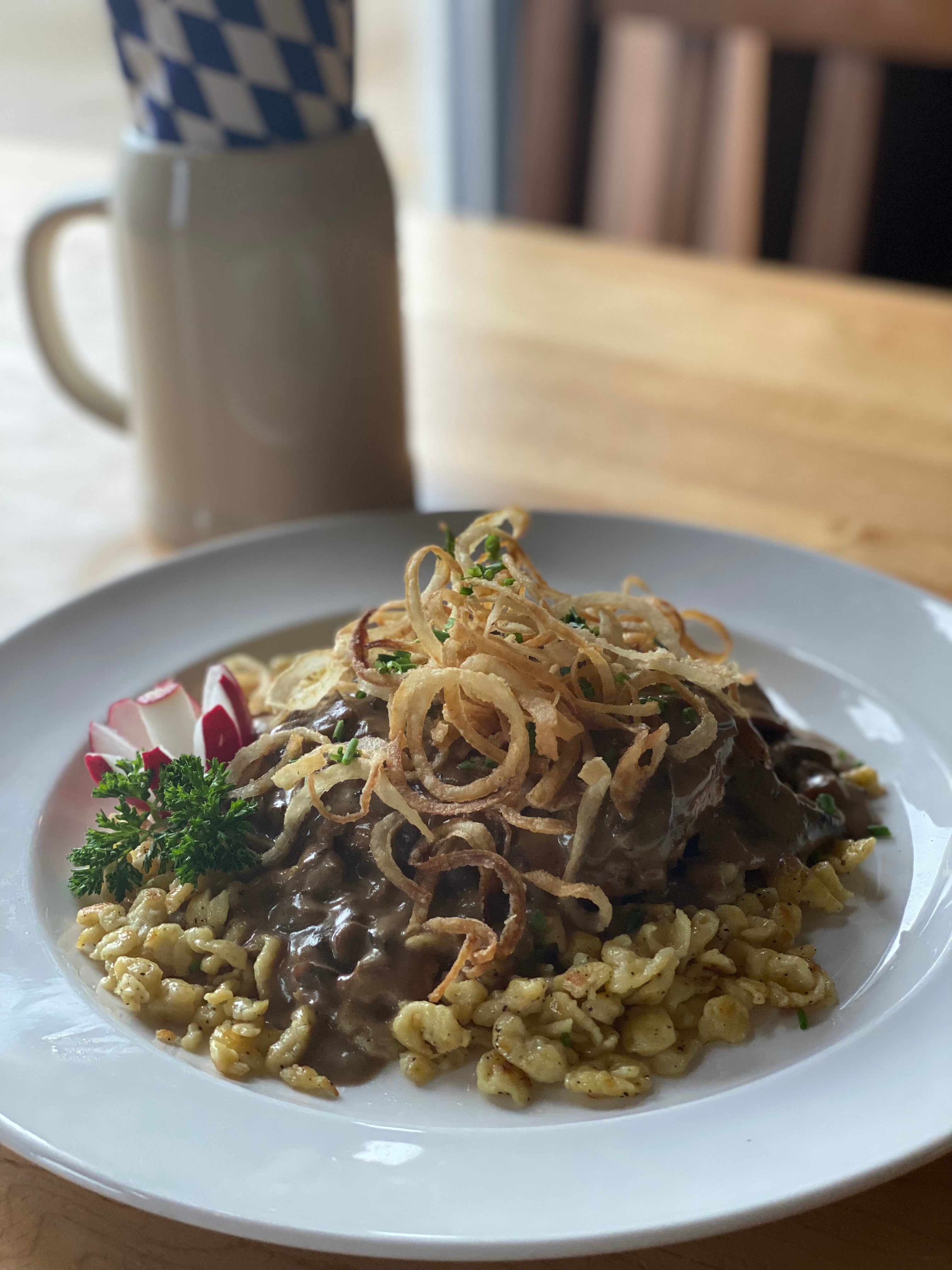 Authentic German Dining
Classics like sausage, schnitzel, and spätzle will make you feel like you're really in Germany. Our sausages are made to the original Hofbräuhaus specifications and produced right here in Buffalo by beloved sausage maker, Wardynski's! Our schnitzel and spätzle are freshly made in-haus, and our sauerkraut is imported directly from Germany. Make sure you try our renowned Jumbo Pretzel Combo served with Obatzda, bier cheese, sweet mustard, and onion mustard. There is something for everyone including gluten-free, vegetarian, and vegan options. View the full menu here.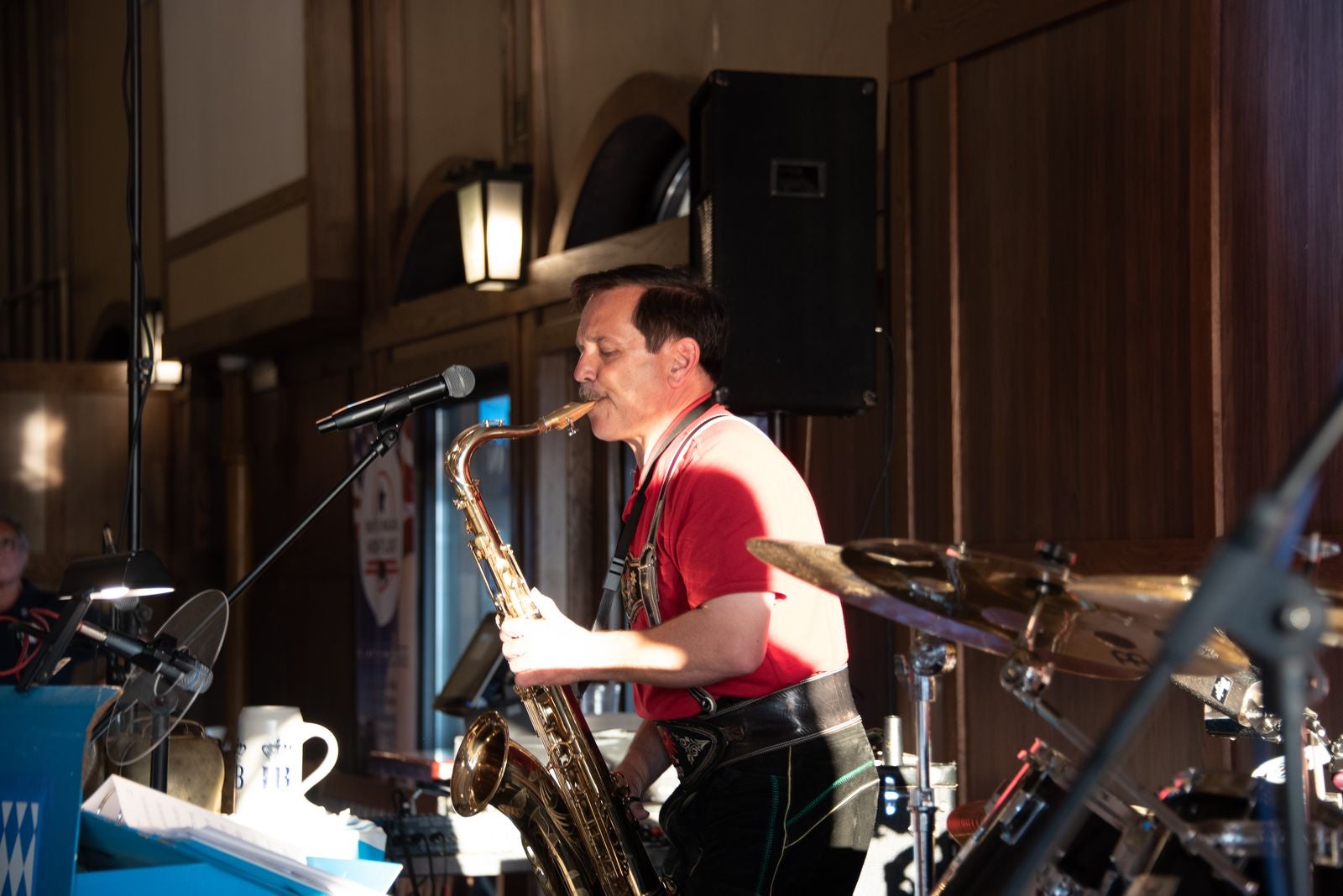 Live Music and Dancing
Hofbräuhaus Buffalo has live music every night, and encourages you to stand on your bench, sing along, and Prost (cheers) every chance you get! Check our social media or home page for our live music line up.

Cultural Experiences and Events
Hofbräuhaus is committed to providing authentic German experiences throughout the year. We do this by hosting events and bringing in talent with a German flair.
Stadtfest

Stadtfest (City Fest) is a party hosted by Hofbräuhaus in July and features live music, a buffet, and flowing biers.

Oktoberfest

Oktoberfest at Hofbräuhaus Buffalo is a month-long party with live music every day, parades and barrel tapping every Friday and Saturday, and German cultural experiences such as Bankltanz, which is a German dance (see the video above for an example).

Christkindlmarkt

Christkindlmarkt is a traditional German Christmas Market which unites cherished German and European tradition with international flair and local charm. This event will feature 30 local artisans selling high quality unique, handcrafted gifts and food - pottery, folk art, paintings, wood crafted ornaments, jewelry, and much more.

Bier-of-the-month parades and barrel tappings, sports games, bier pairing dinners, holiday events, and more. Follow our social media or join our email list to stay up to date!

Growlers, Crowlers, and Steins
Want to bring Hofbräuhaus biers to your haus? Pick up a growler or crowler all year long and enjoy our signature brews or the seasonal bier-of-the-month at home!
Become a Hofbräuhaus VIP by joining our Stein Club or 1589 Growler Club. Both memberships come with unique perks, including food, bier, and gift shop discounts, as well as your own personal Stein or insulated Growler.

Location
190 Scott Street, Buffalo, NY 14204

0.5 miles from KeyBank Center (9-minute walk)
0.6 miles from Sahlen Field (13-minute walk)
0.5 miles from Canalside (11-minute walk)
5.0 miles from the Canadian Border (Peace Bridge)