Celebrate Oktoberfest–Hofbräuhaus style
The party starts with our Grand Opening September 15-17
Authentic German food, liters overflowing with the purest "haus"-brewed bier and live German music are just an average day at Hofbräuhaus Buffalo. But we're kicking it up a notch to celebrate Oktoberfest, starting with our Grand Opening party September 15-17.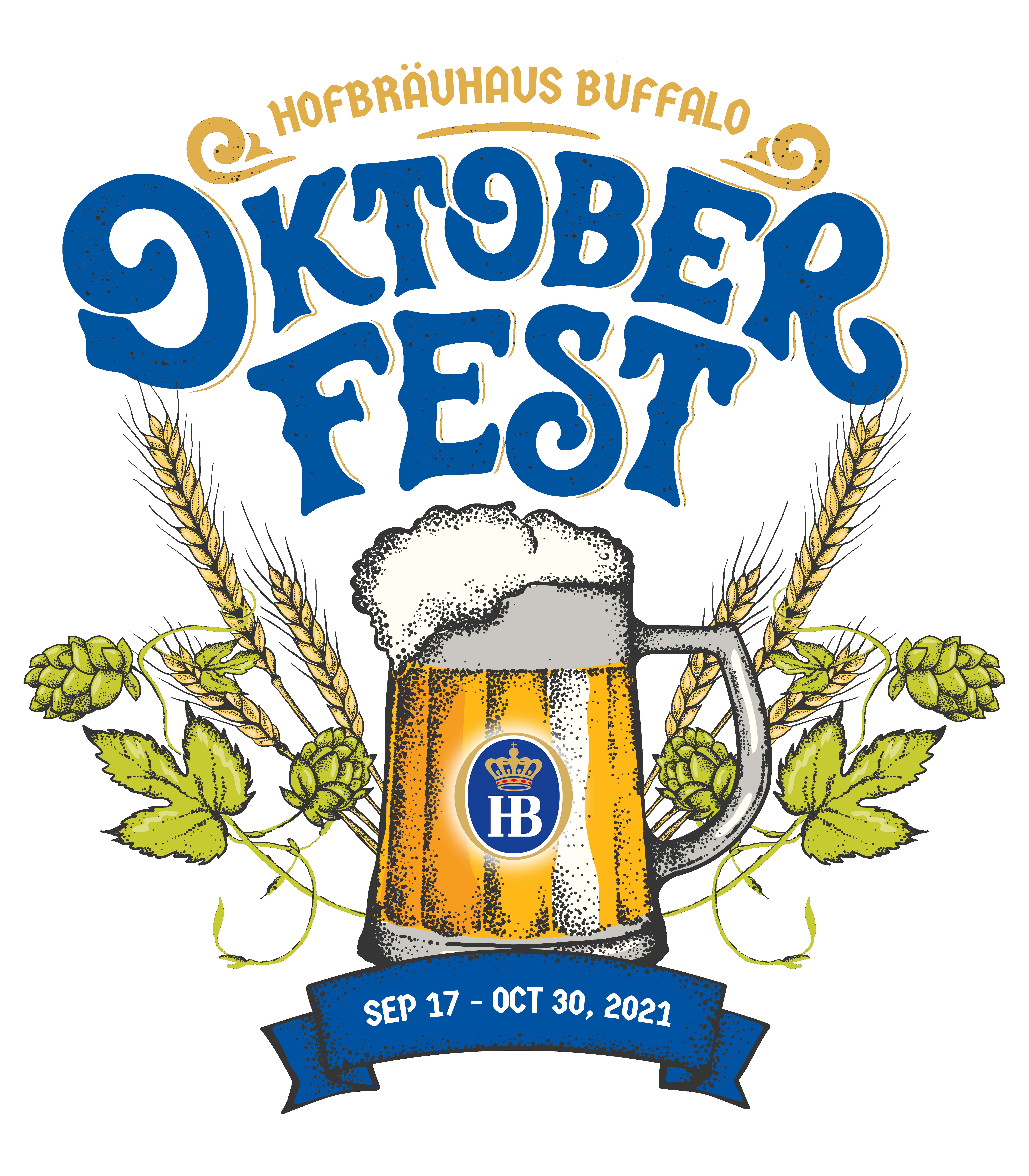 We'll debut our full menu
It's what you've been waiting for! From Schnitzel and spätzle to Sauerbraten and the best of our wurst, get your taste buds ready for our delicious menu of authentic German fare, starting September 15th.
Our full menu features all your German favorites, including the famous Munich pork roast, Oktoberfest-style roasted half chicken, Bavarian style pot roast, Schnitzel, radishes and rye, freshly baked giant pretzels, and more.
Burgers, sandwiches, fish fillets, salads, as well as vegan and vegetarian options round out your choices.
Check out the menu to get a preview of what's to come.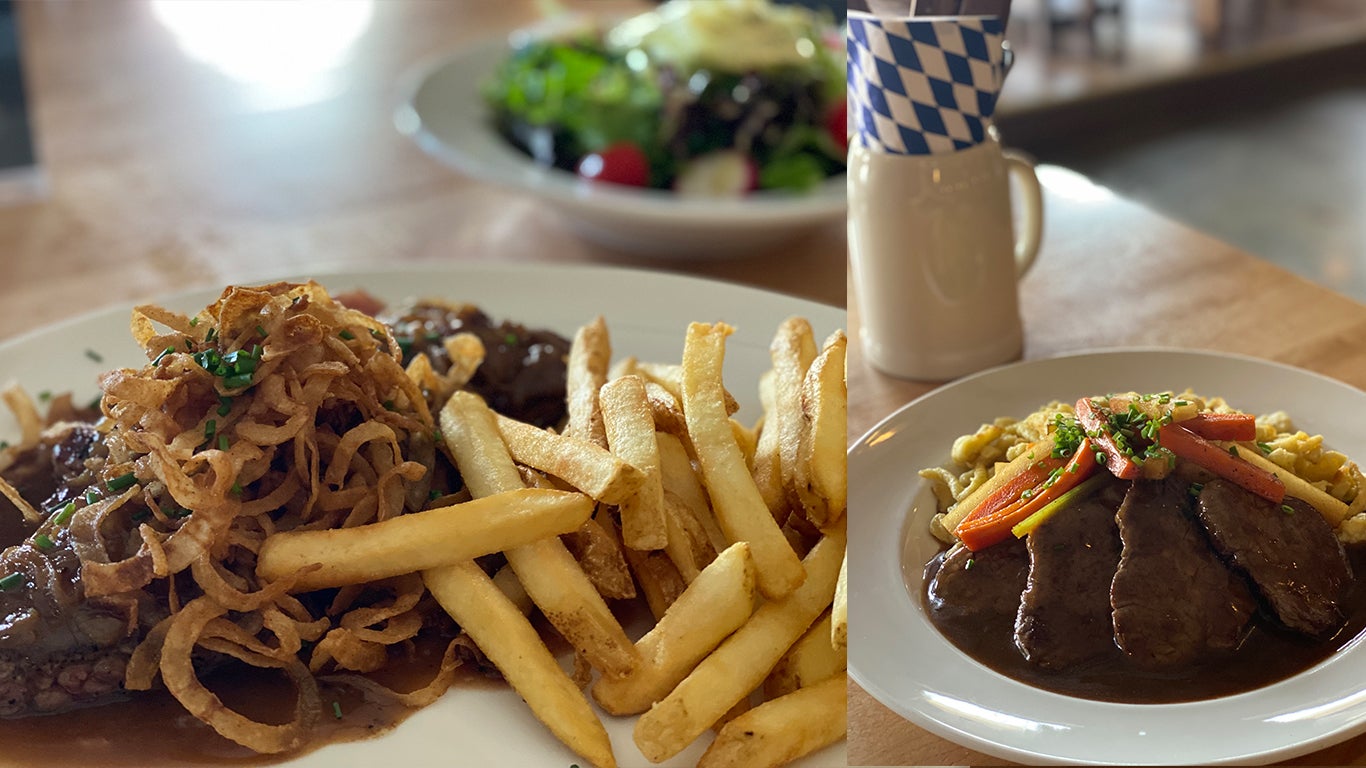 Pure German bier
We've got all the classics, including the Hofbrau Original, Hefe Weizen and Dunkel. Plus, each month we tap a seasonal brew. Our Oktoberfest—a unique, strong lager style bier will be available for our celebration, and Festbier, an elegant bier with a slightly sweet finish, will debut in October.
All our brews strictly adhere to the over 500-year-old German purity law, meaning we don't use any chemicals, preservatives, or fake process enhancers. You'll taste the difference.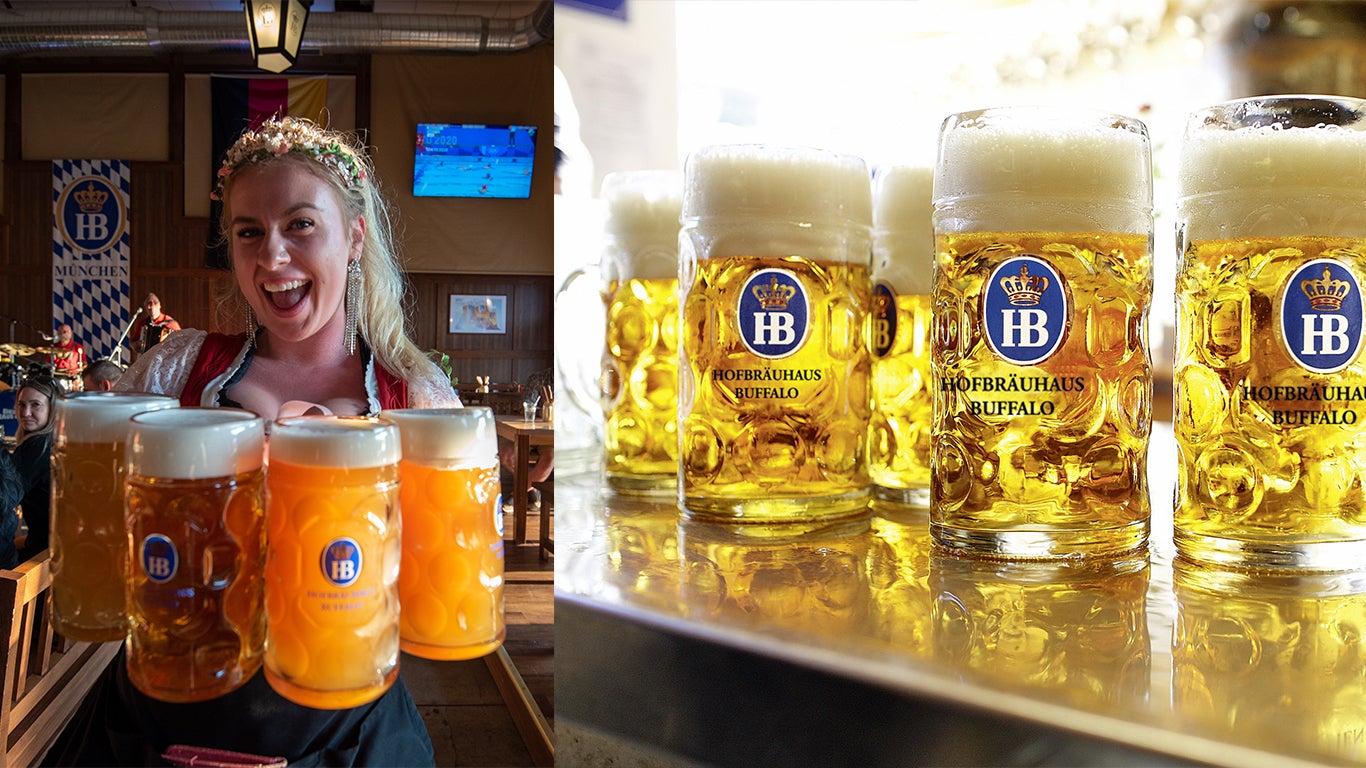 The party continues all Oktoberfest long
It all starts with our Grand Opening celebration September 15-17 and continues through October 30 for our entire Oktoberfest celebration. There's merriment to be had each and every day at Buffalo's only German bier hall.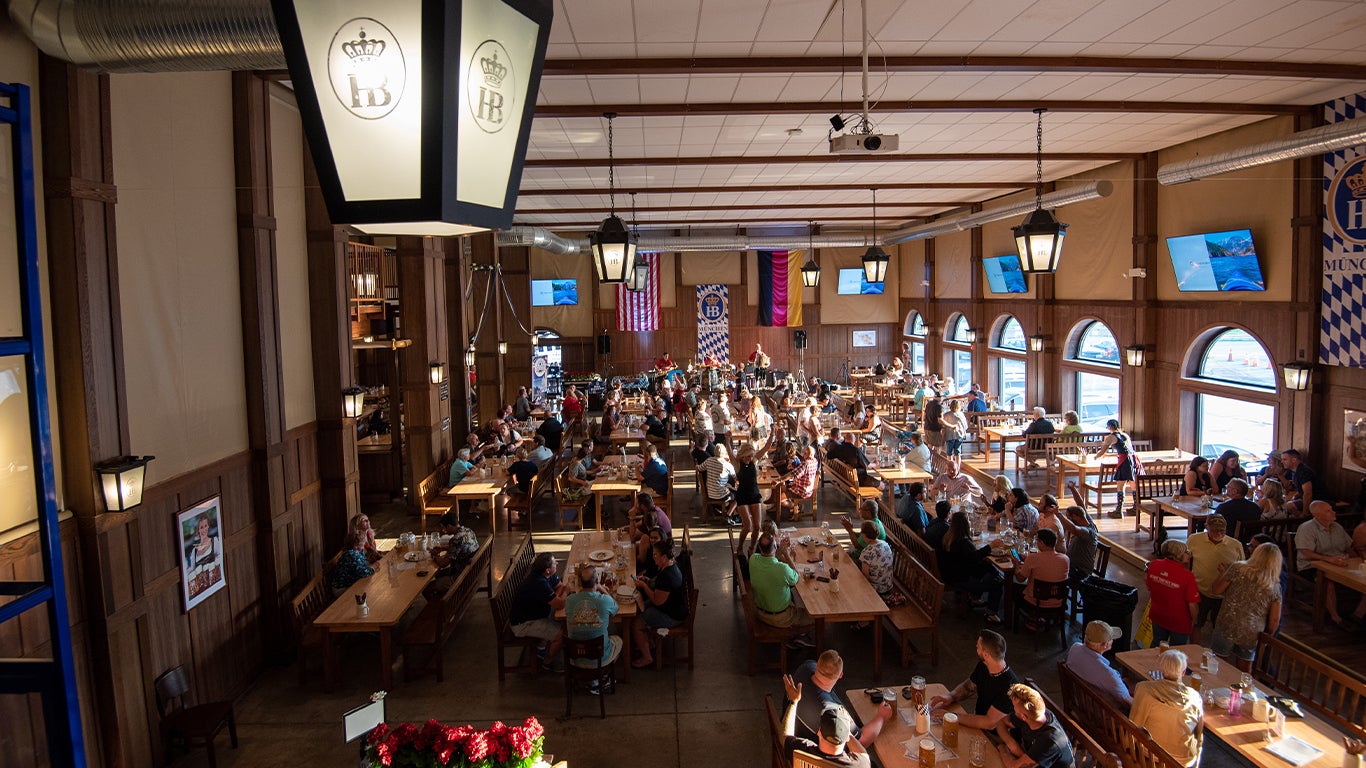 Celebrity barrel tappers every Friday and Saturday
It wouldn't be Oktoberfest without its namesake bier. Each Friday and Saturday at 7pm, we'll welcome a local celebrity to tap a fresh barrel of fall's finest lager. As always, the celebration will include a parade. Check back often to see who's doing the honors each week.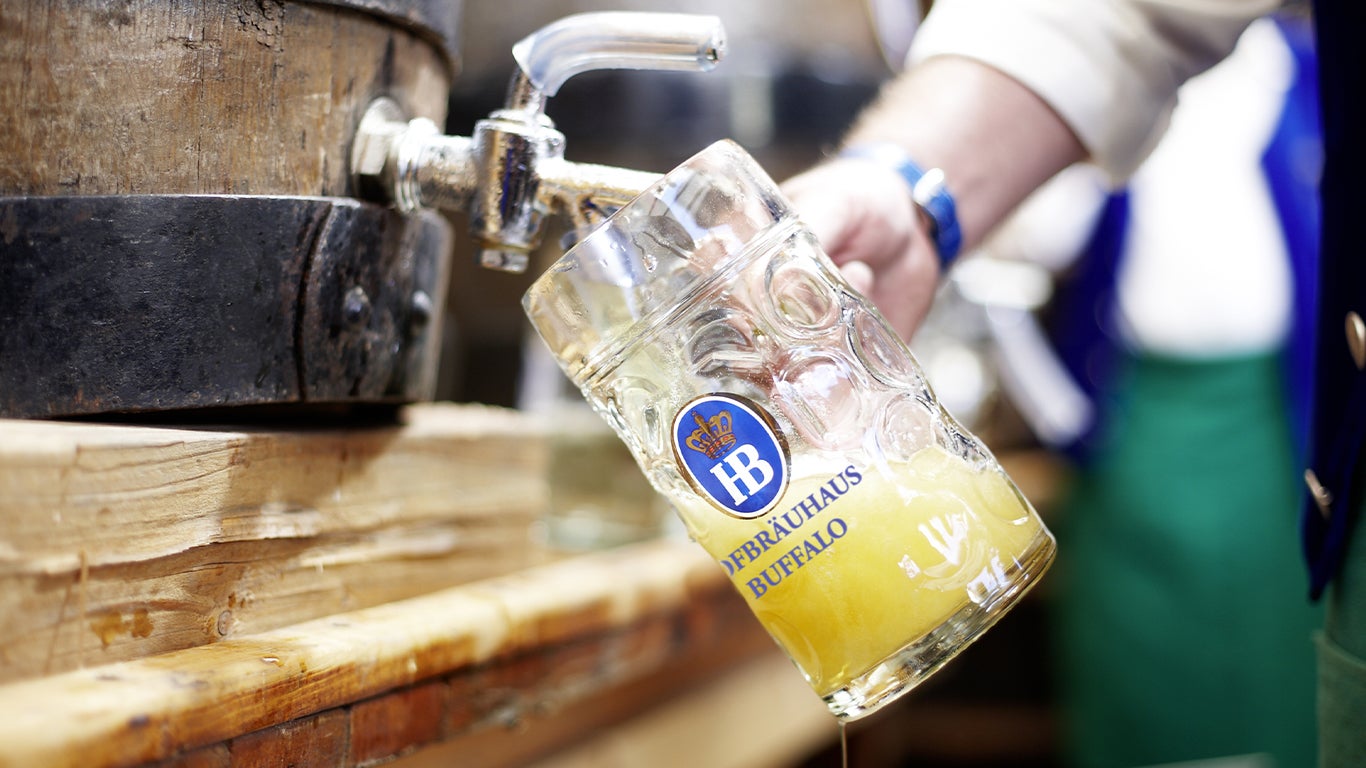 Live music every night
Raise a liter to live music in our outdoor Bier Garden and inside the Bier Hall during our 7-week Oktoberfest celebration. At Hofbräuhaus Buffalo, good table manners require standing on your chair, singing and dancing the night away.
Let loose with live music by Der Haus Bank, Frankfurters, The Mad Bavarian, German American Musicians, and Auslanders, just to name a few. Check out our full music lineup during September and October for details.
View the September Music Line Up
View the October Music Line Up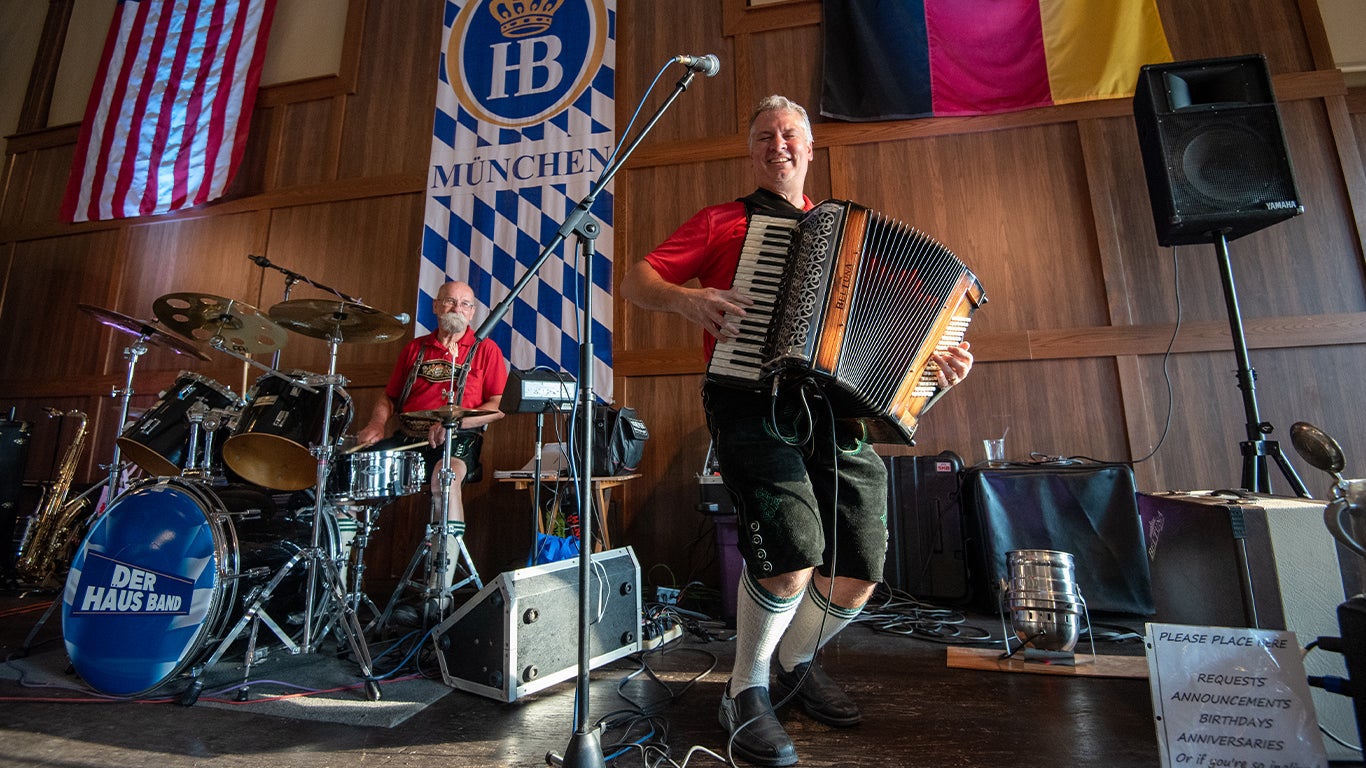 Reserve your table now
Oktoberfest starts September 15th with our Grand Opening and goes through October 30th. Reservations are recommended.
Monday-Thursday 4 pm to 10 pm
Friday & Saturday noon to midnight
Sunday noon to 9 pm
Happy Hour Monday-Friday 4 pm to 6 pm
Get social
For the latest updates on Hofbräuhaus happenings, follow us on social.