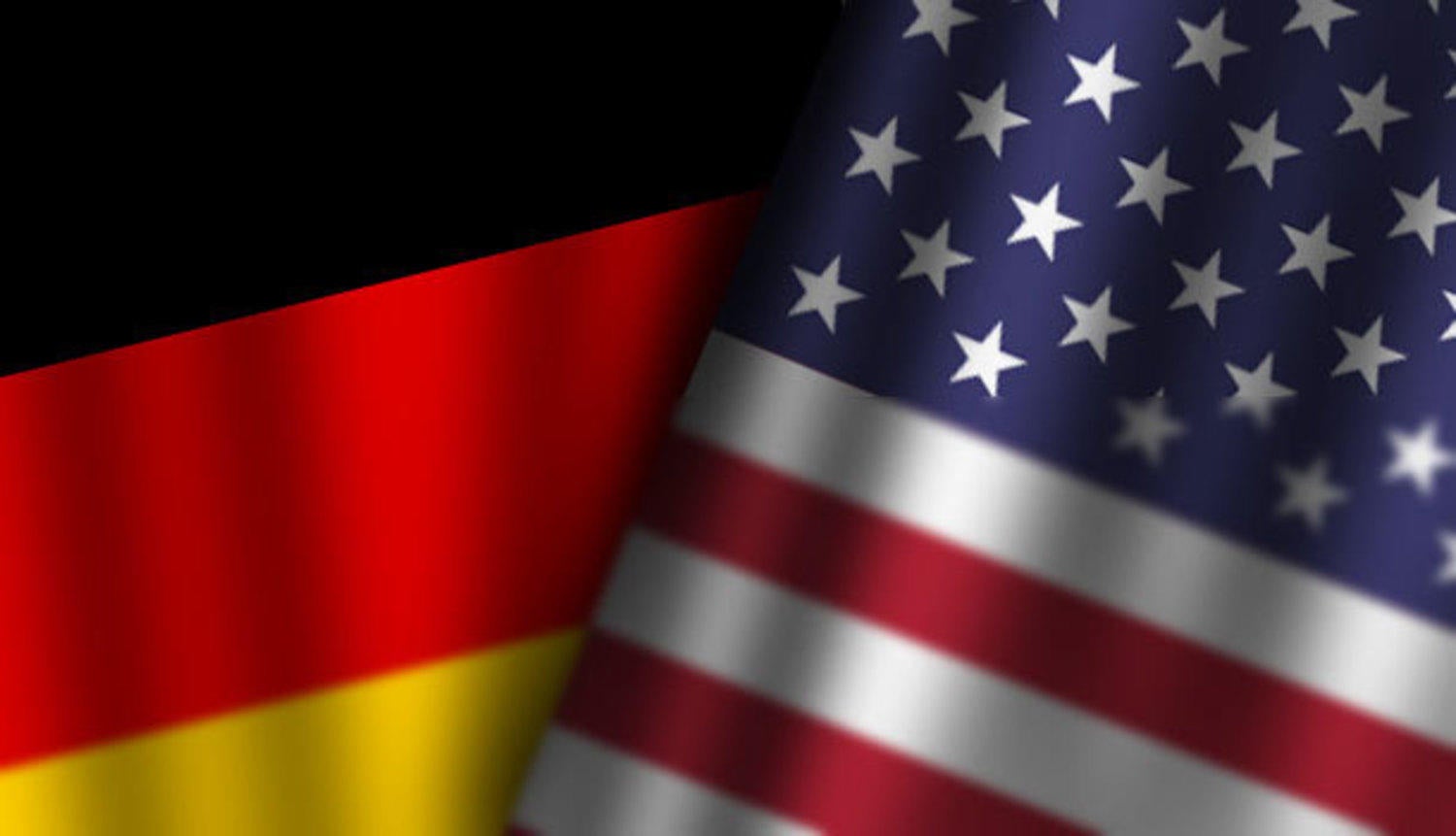 Andy Bouchard -- Executive Chef and Importer of Talent
When a 25 year-old Andy Bouchard left Germany to work at Lespinasse in Washington D.C., it was the opportunity of a lifetime. Chef Andy's skill and commitment to his craft had earned him an invitation to work in one of the premier kitchens in D.C., and an 18-month work visa obtained for him by the Executive Chef at Lespinasse got him in the door. Andy seized his opportunity and has found success everywhere he has gone since.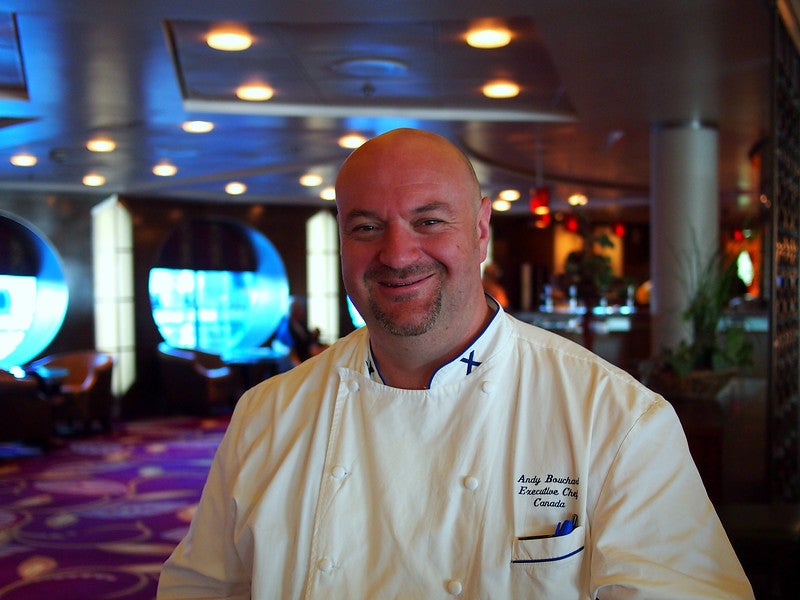 Andy Bouchard, during his time as Executive Chef of Royal Caribbean cruises
Now, as the Executive Chef at Hofbrauhaus Buffalo, Chef Andy is thrilled to return the favor.
After placing an advertisement in the German magazine Rolling Pin and sifting through quite a large pool of applicants, Chef Andy found the talent he was hoping for. Working with the German American Chamber of Commerce and the German Consulate in Buffalo, Chef Andy is now securing work visas for four(!) skilled German chefs to assist him in create an authentic dining experience at Hofbrauhaus Buffalo.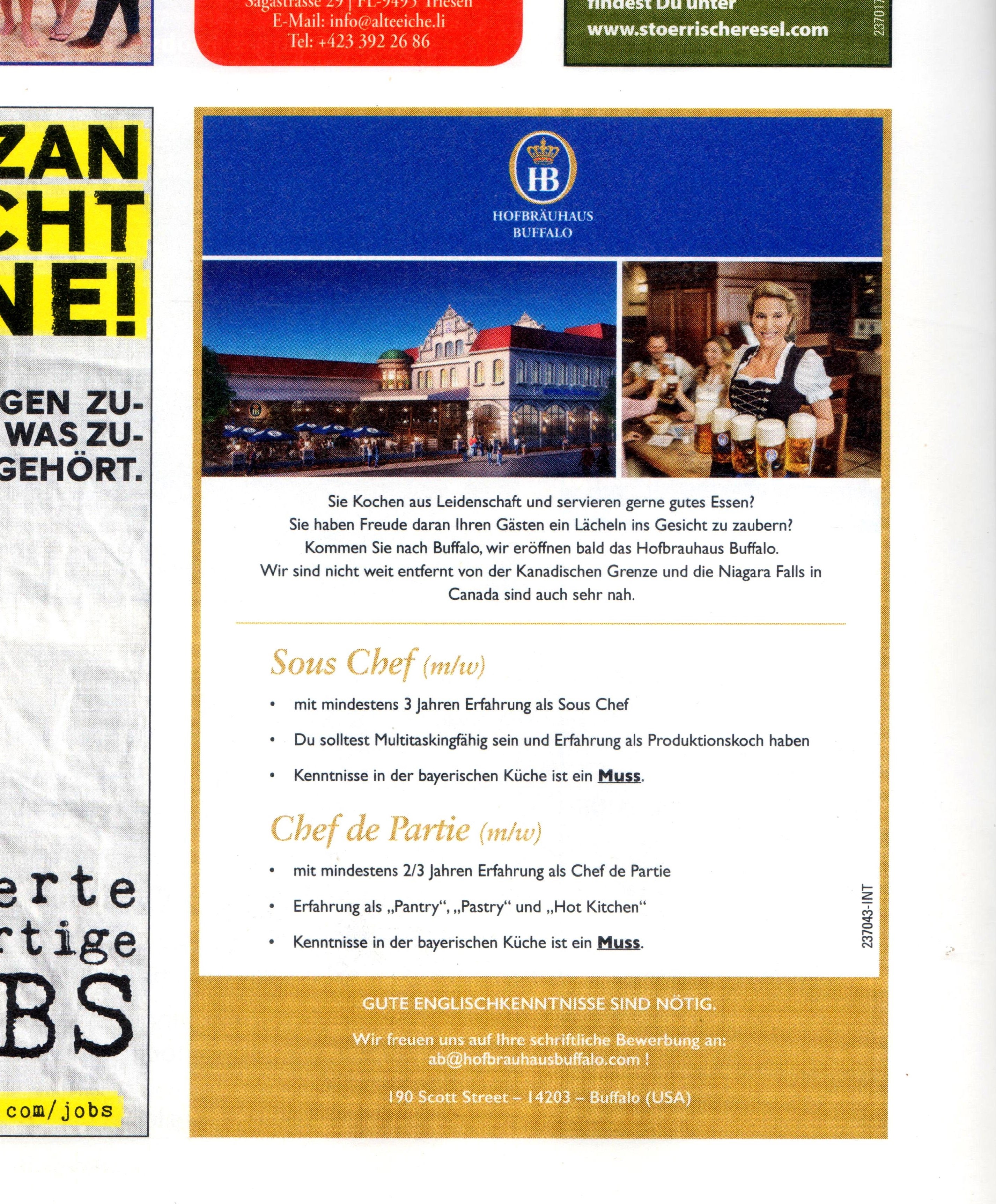 Congratulations to Chef Andy and his new German staff members, we all look forward to enjoying the fruits (and sausages) of your labor!
---