Progress Report
Upstate Milk, formerly Bison Foods, produced Bison Chip Dip in the building at 190 Scott Street for decades. To say that Hofbrauhaus Buffalo has a lot to live up to would be a serious understatement. Whether the Hofbrauhaus becomes a Buffalo icon like Bison Dip remains to be seen, and some substantial renovations need to be completed first. Here is a look at some of the progress that has been made so far:
---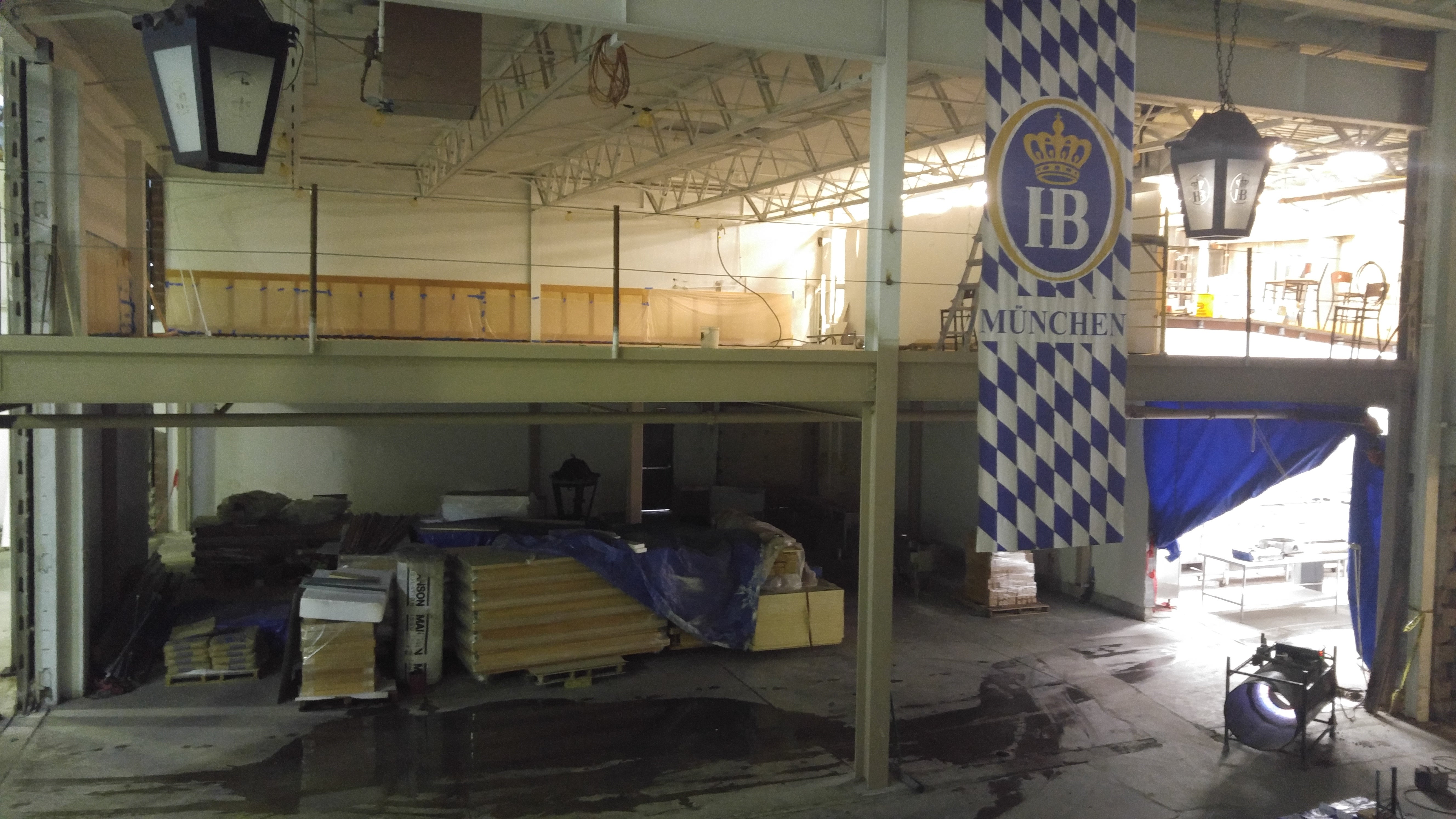 The picture above is taken from the main entrance. What were originally four large cooled storage areas have become one huge Bier Hall or "Schwemme." This space is the heart and soul of every Hofbrauhaus. Here we are looking into the area where the main bar will run along the far wall. The mezzanine will house a second bar and seating area.
Below is a current picture of the Bier Hall and a rendering of the final product.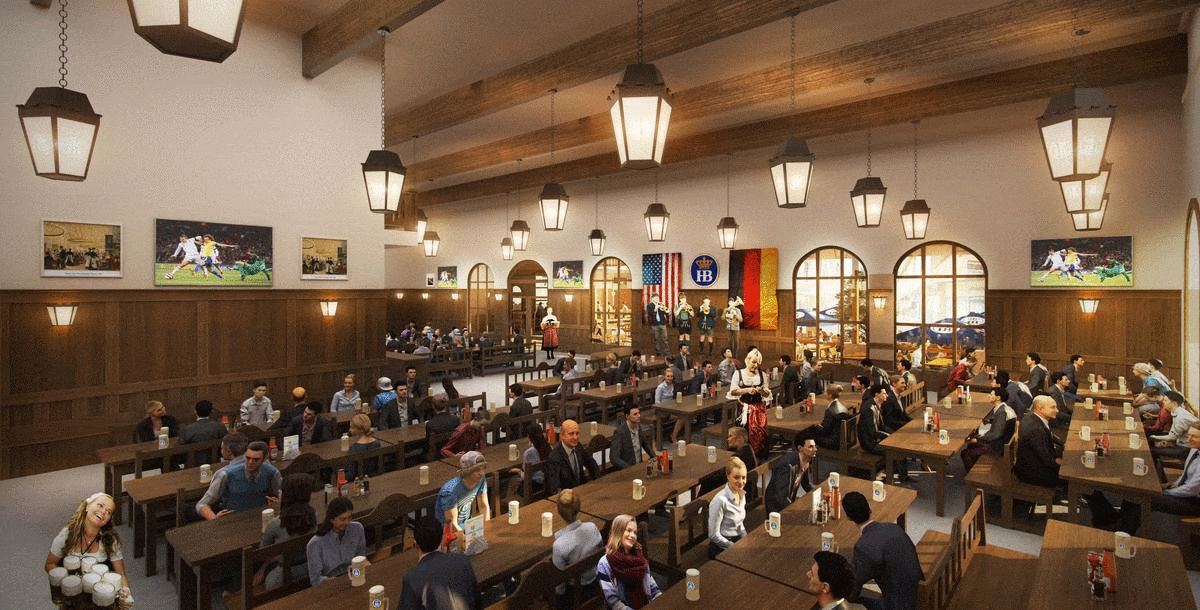 ---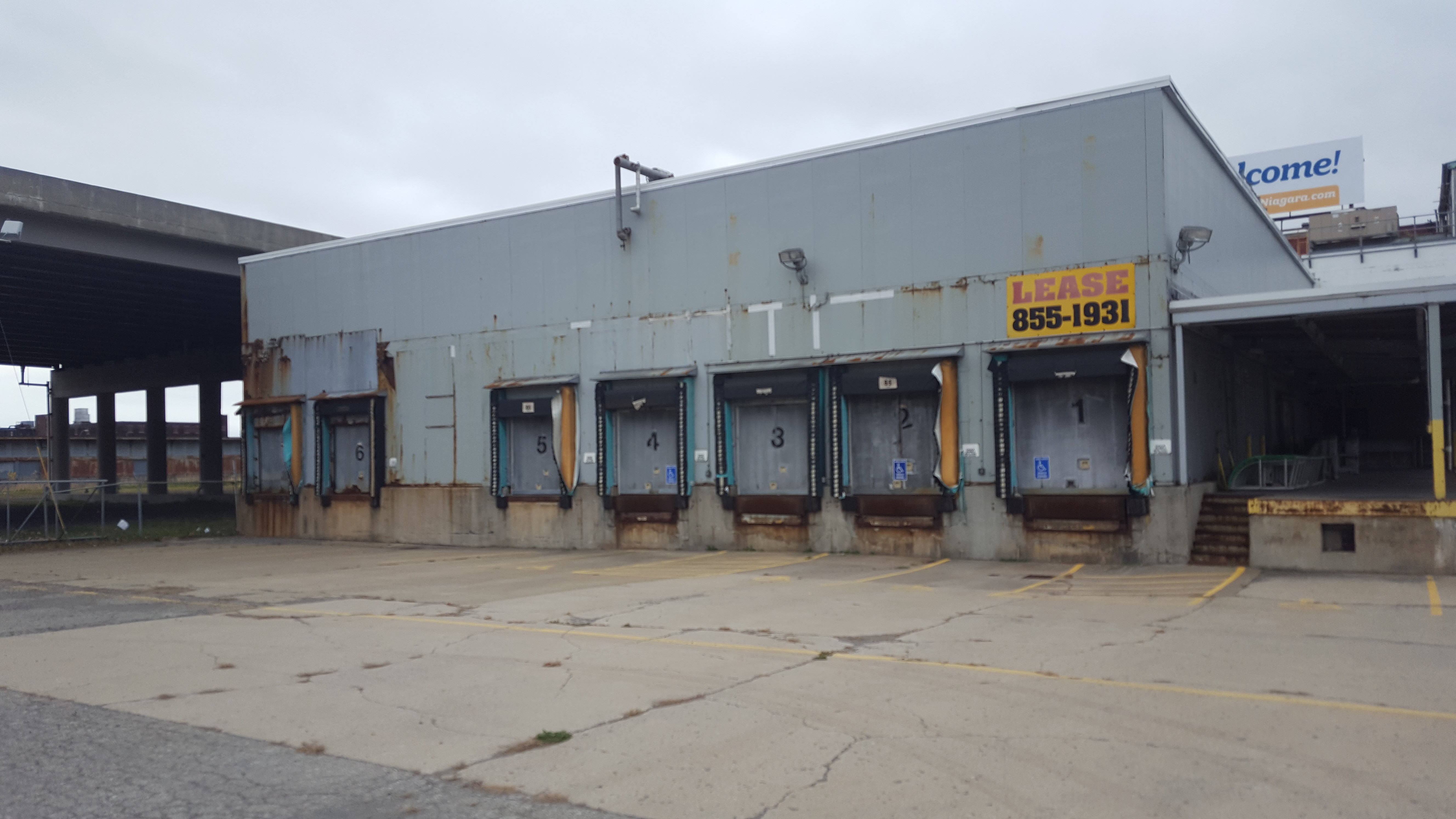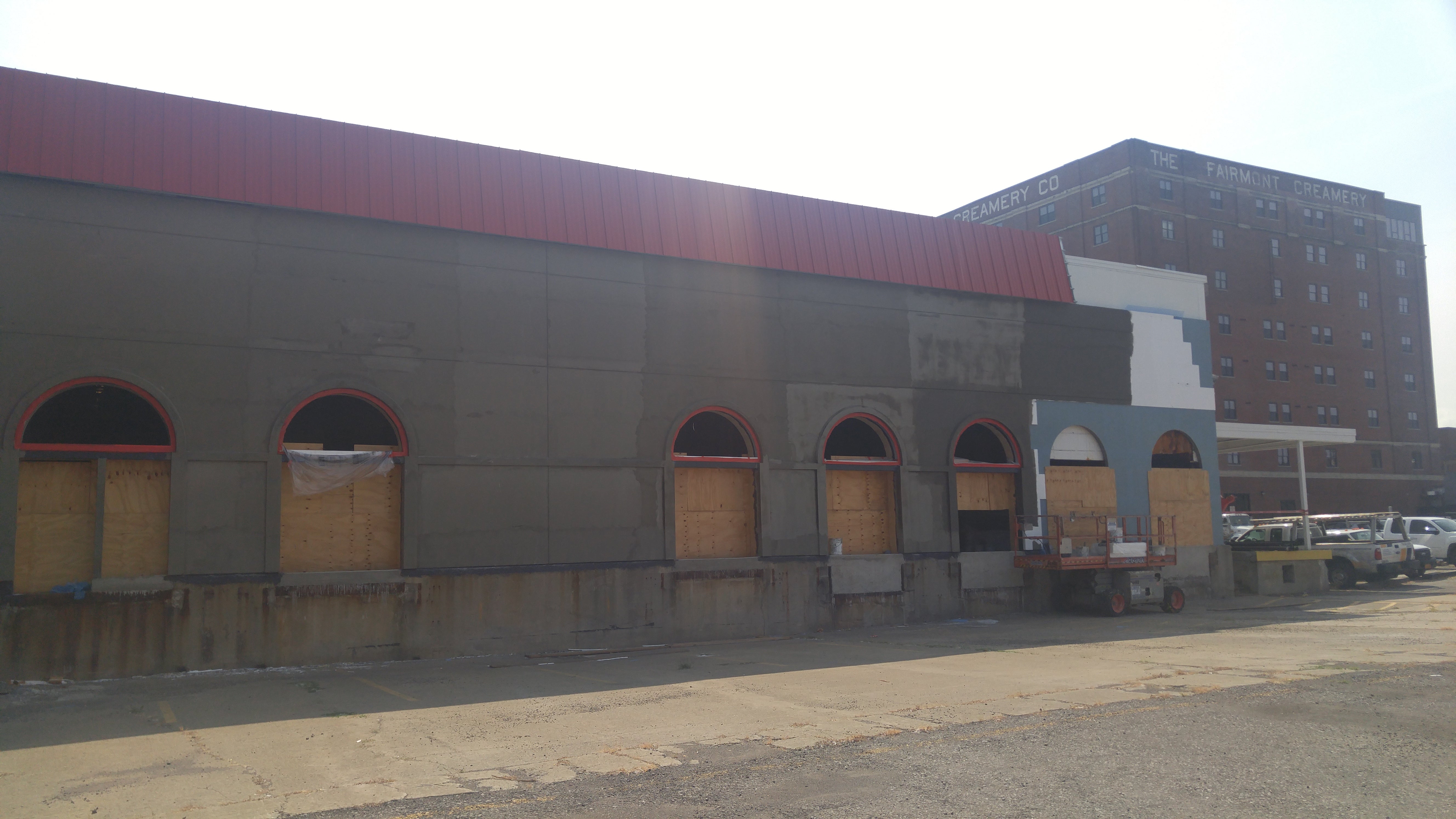 Construction on the exterior of the building is coming along steadily. Last week saw the installation of another section of the red mansard that will run the perimeter of the roof. Along the western wall of the Beer Hall the loading bays have been replaced by 10 foot window frames and the metal sheeting is being refinished as well. The frame that will support the main façade is in place as is the dome at the corner of the awning.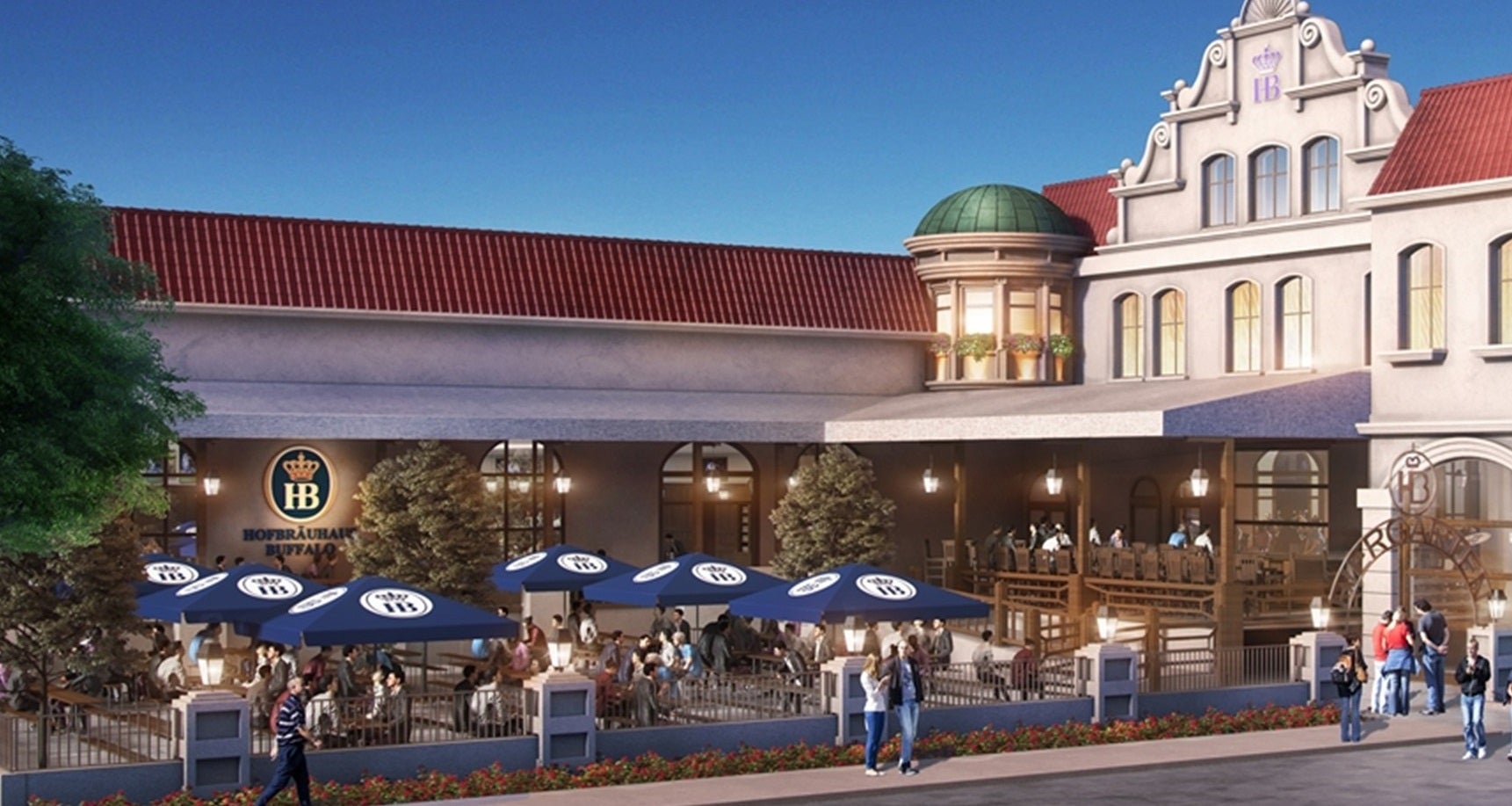 ---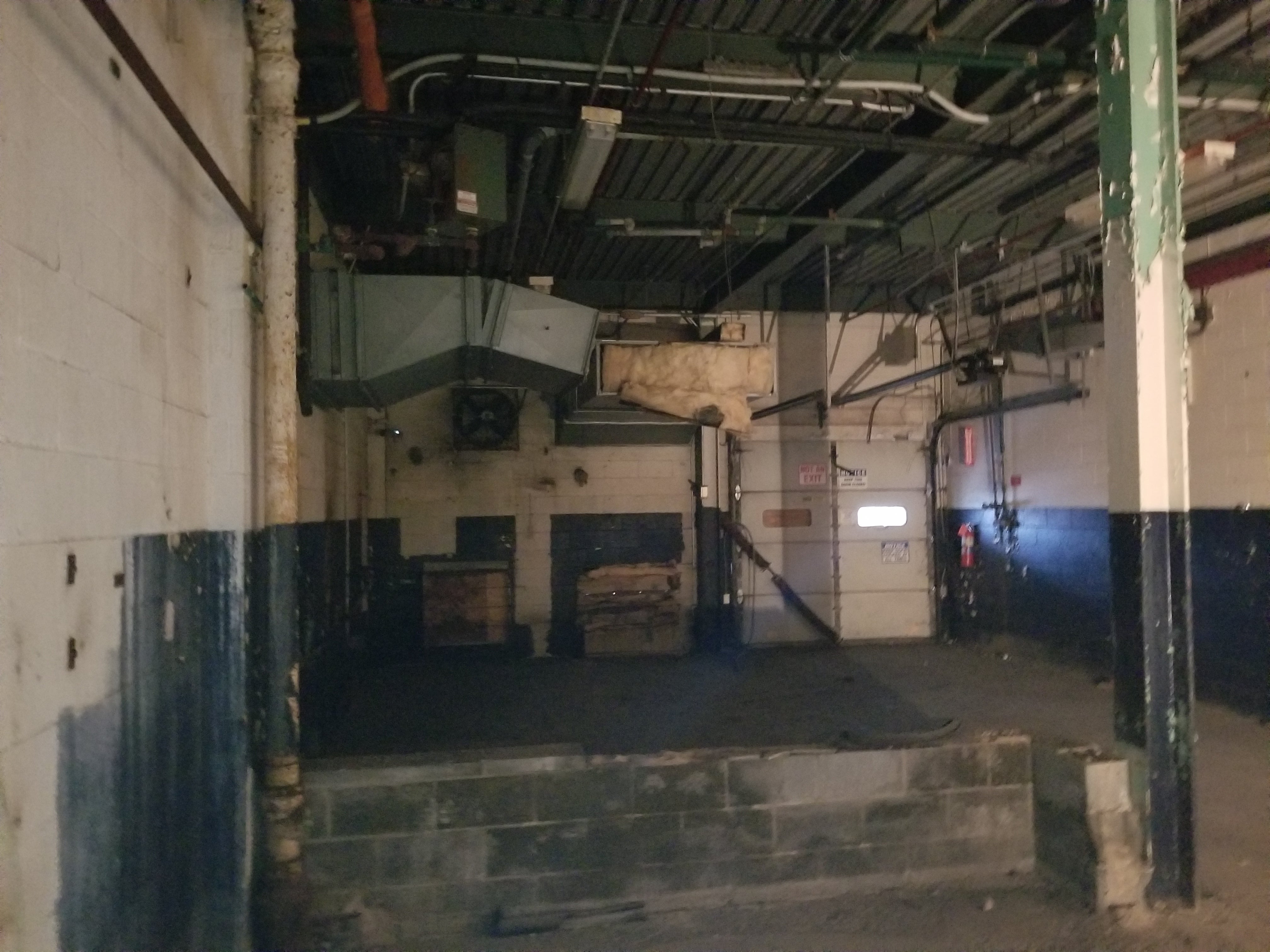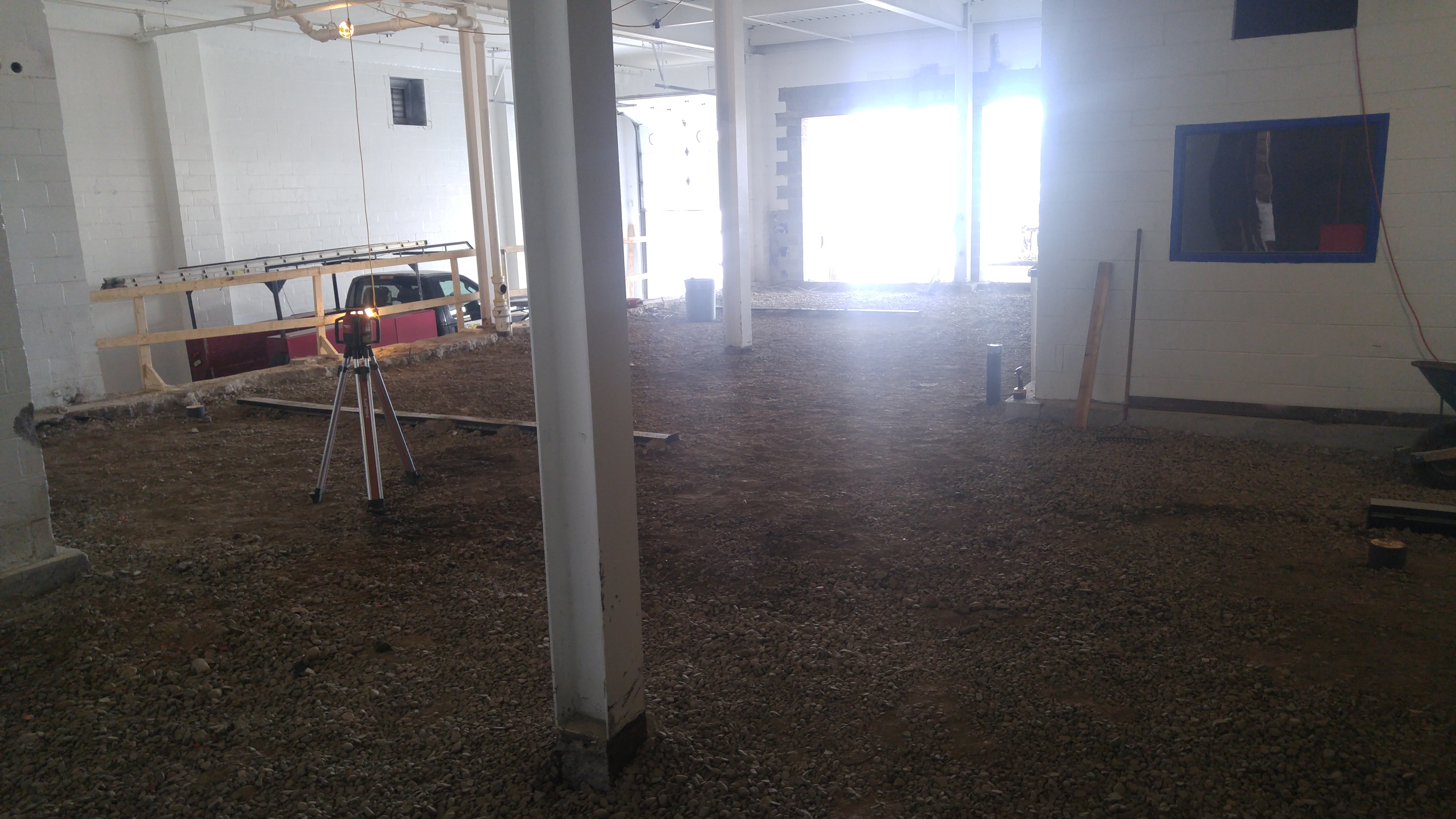 The brewery has undergone some of the most aggressive work thus far. After gutting the original space and removing the old floor, a new drainage system was installed and a new floor was recently poured. The fermentation tanks, most of the distribution tanks, and various other essential pieces have since been moved in to place. As soon as the remaining pieces arrive, floor to ceiling windows will be installed to highlight the new brewhouse, straight from Austria.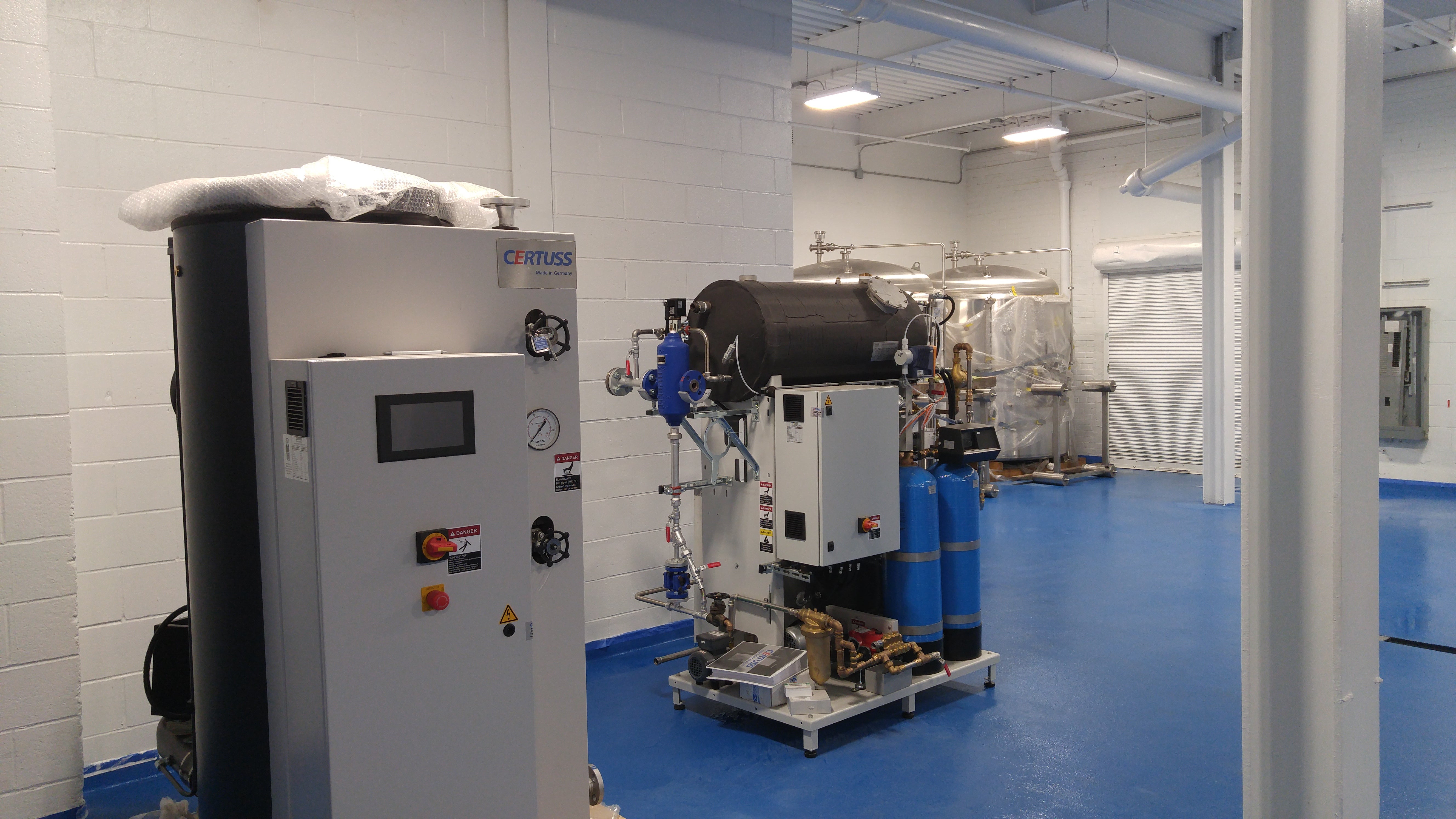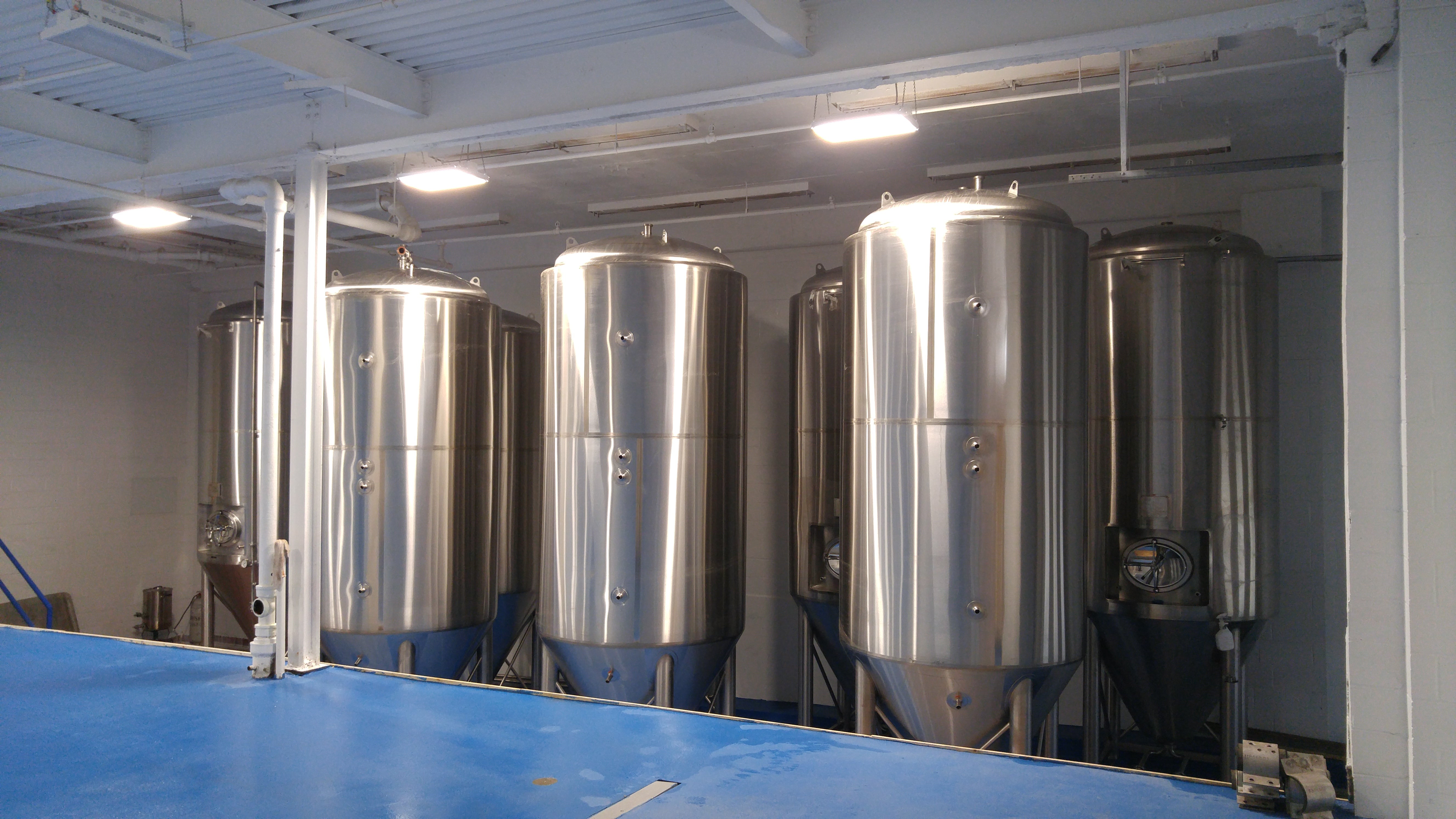 ---